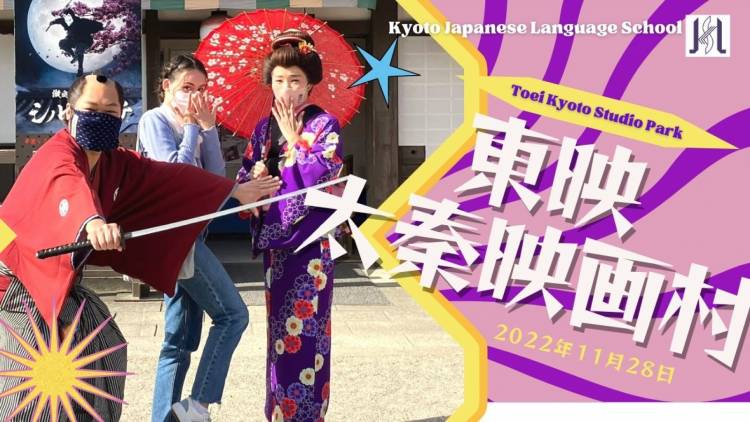 【Class Introduction】
This is a report on the field trip of the Intermediate classes.
We went to Toei Kyoto Studio Park in Uzumasa.
The students interviewed ninja using the Japanese they had learned.
It was impressive to see them actively using Japanese in conversation.
They spent a fulfilling half day away from the classroom, pretending to be Samurai and Ninja.
【授業紹介】
インテンシブコース、準中級クラスの校外学習の様子です。
京都の太秦にある東映太秦映画村に行きました。
忍者相手に習った日本語を使ってインタビューをしたり、
積極的に日本語を使って会話する姿が印象的でした。
いつもの教室を離れ、侍や忍者になりきって充実した半日を過ごしました。
動画はこちら↓