2022.06.05
Thank You Campaign for Graduates!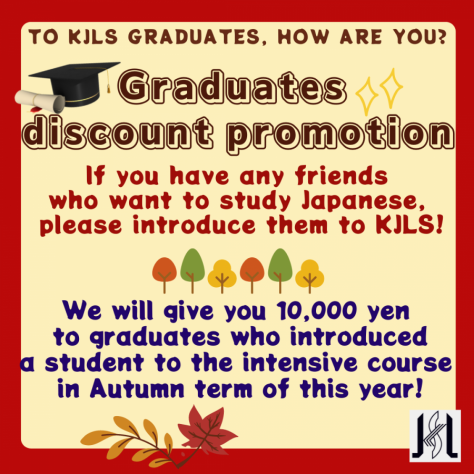 ~To KJLS graduates~
We will be holding a "Thank You Campaign for Graduates" for the Autumn term this year.
This is a special offer for our alumni only for Autumn term!
If you know someone who would like to study Japanese, please introduce them to our Autumn Intensive Course.
~卒業生のみなさんへ~
今年10月期インテンシブコースも"卒業生ありがとうキャンペーン"の実施が決定しました。
今だけの卒業生のみなさんへの特典です!
もしお知り合いで日本語を勉強してみたい方がいれば、ぜひ秋学期インテンシブコースをご紹介ください。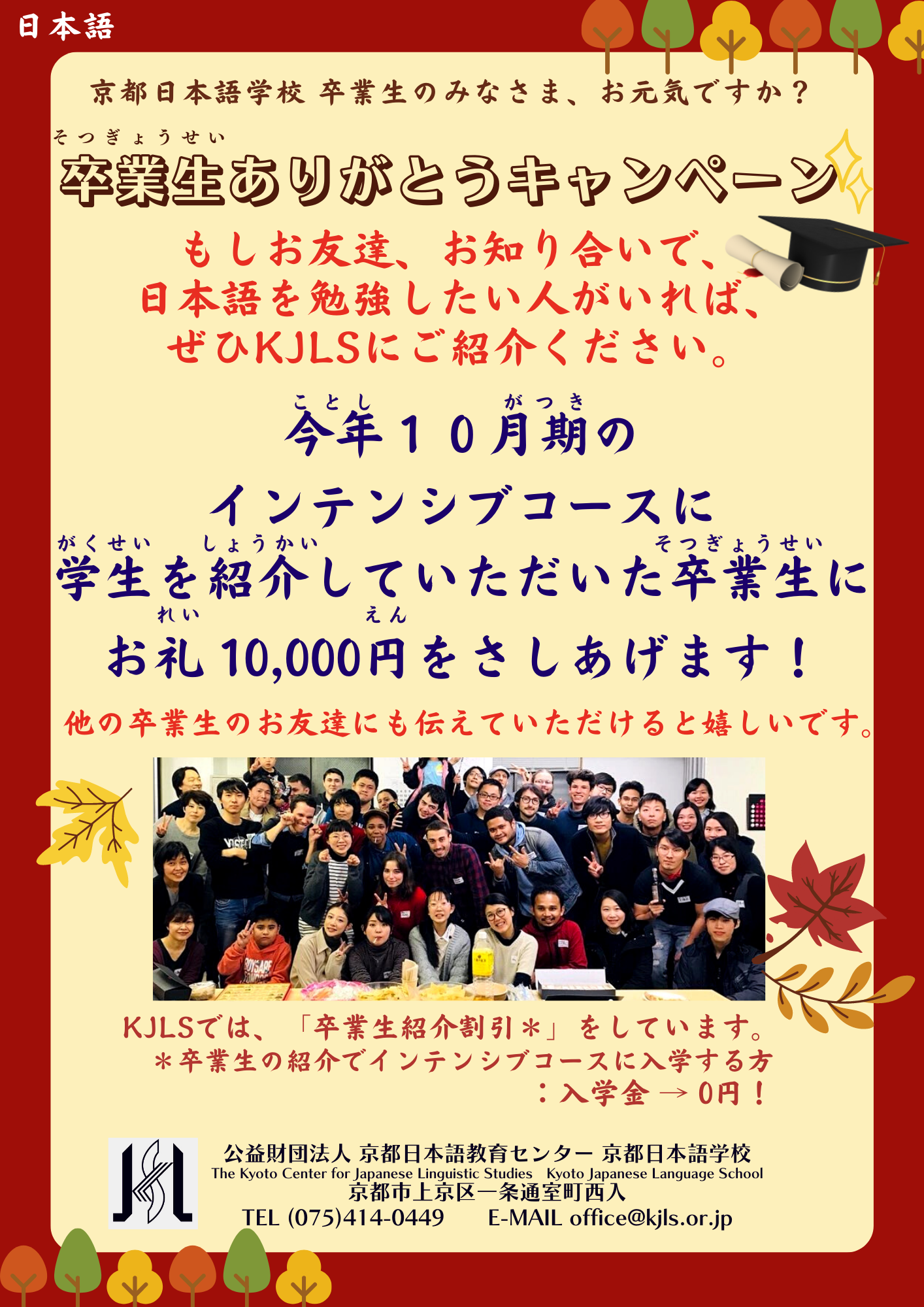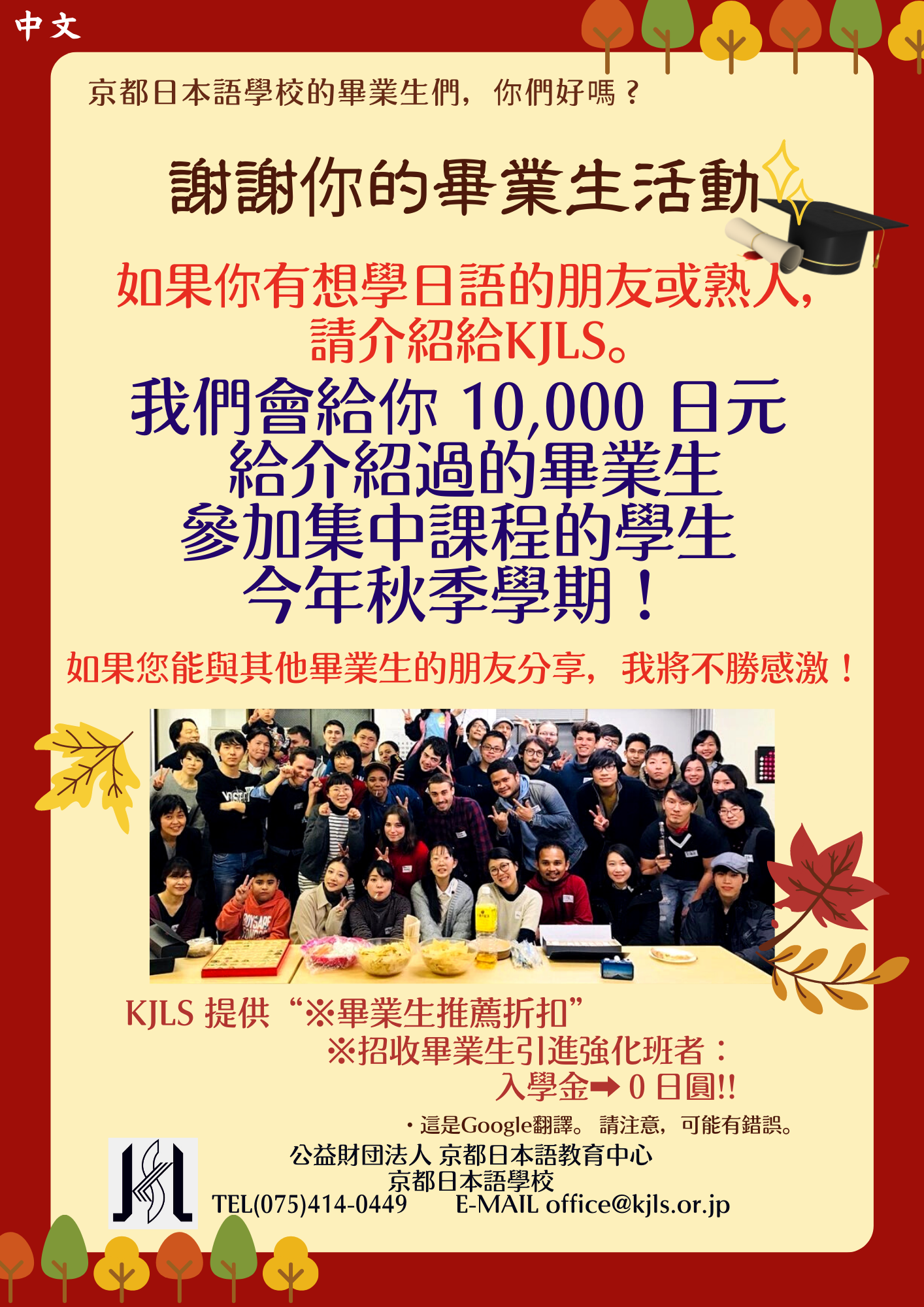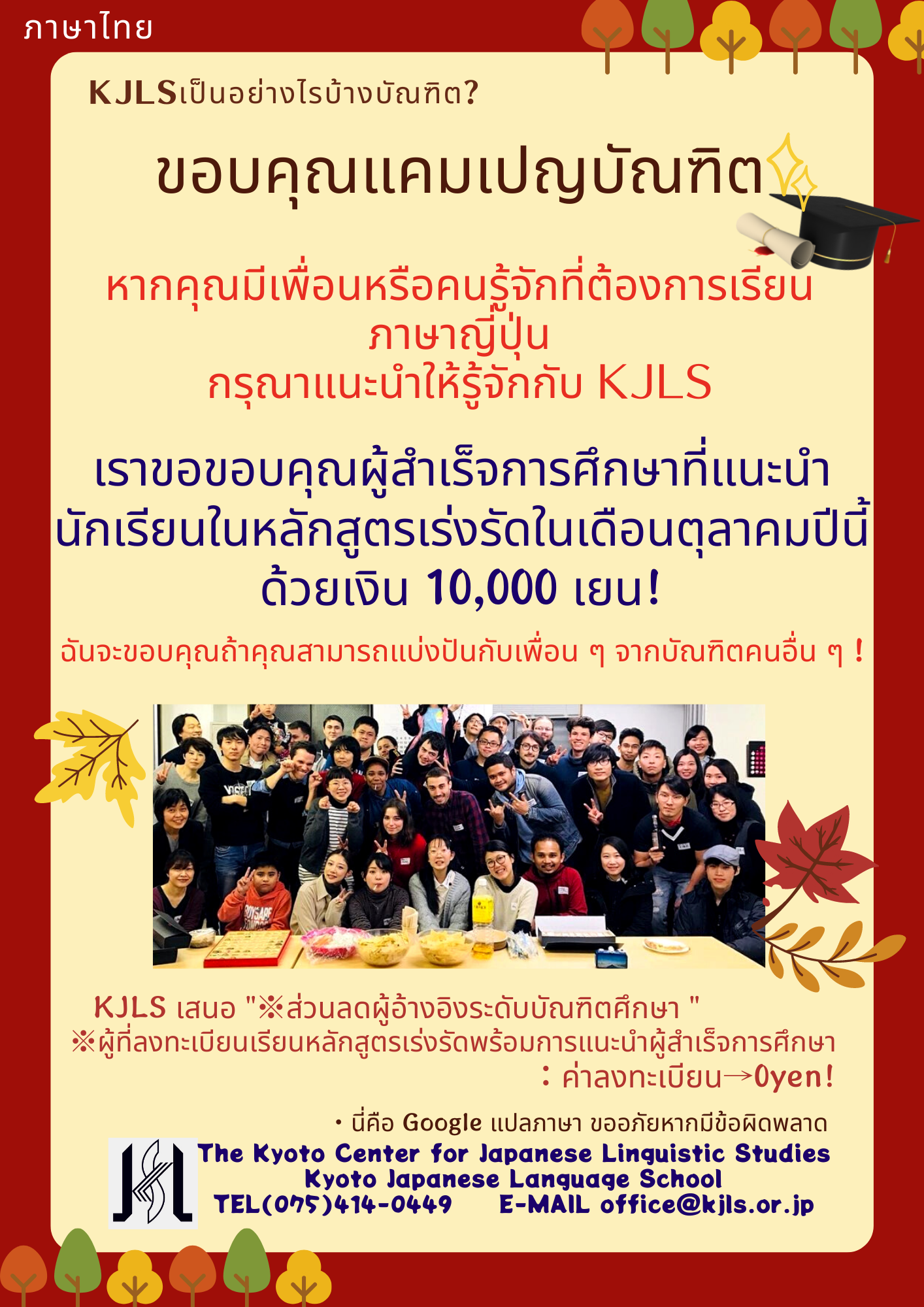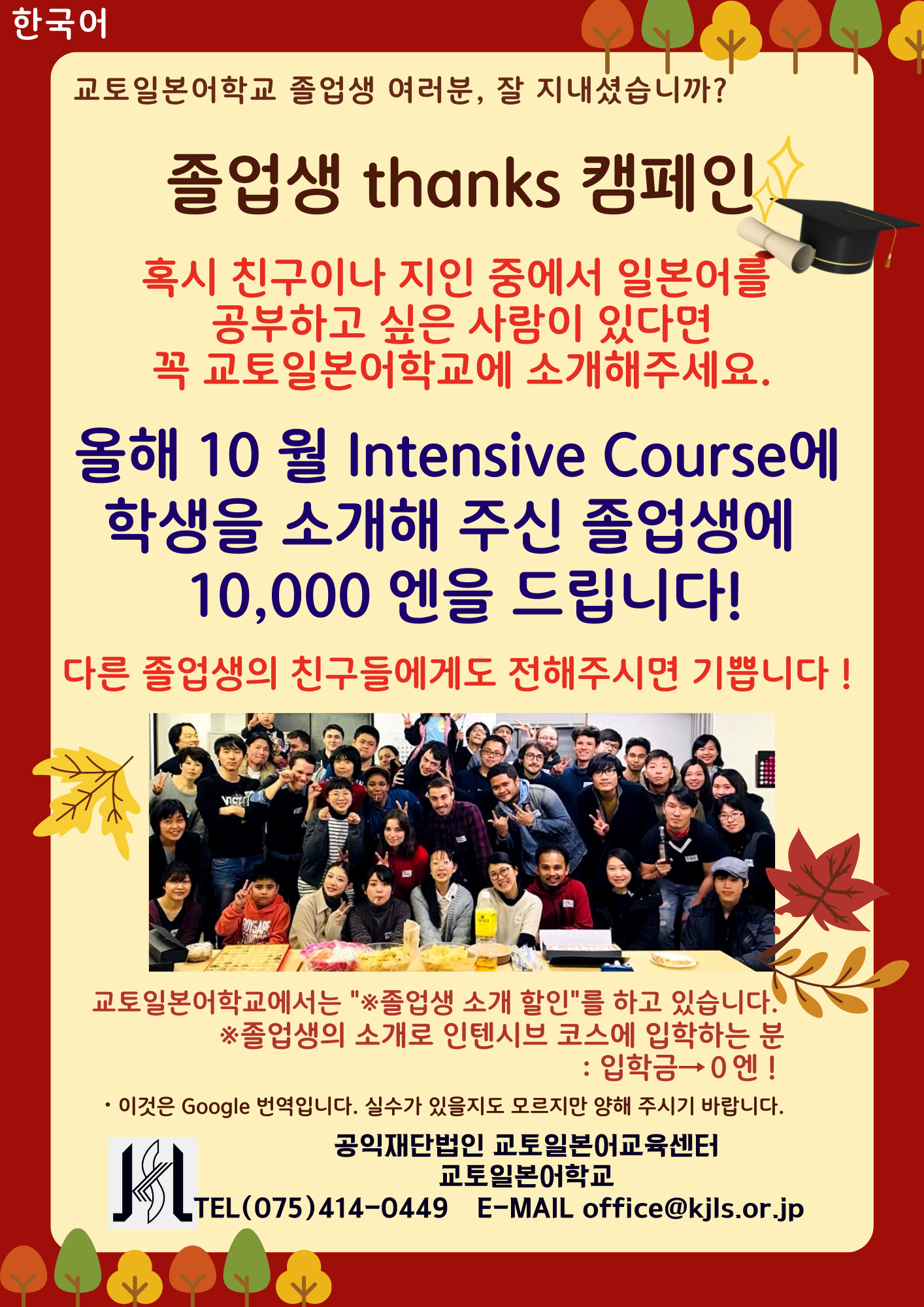 ---
【卒業生紹介割引について】
~To KJLS graduates~
We determined to exempt the Registration fee when your friends apply for the school. It would be appreciated if you could attach your "Letter of introduction" (Email will be fine) to your friend's application. Let's make more KJLS mates!
~致KJLS畢業生~
當您有朋友申請敝校時,我們將免除您朋友的入學金。 如果您能將您的"介紹信"(電子郵件也可)附加到您朋友的申請表中,我們將不勝感激。讓我們一起加入KJLS家族!
~KJLS卒業生のみなさまへ~
このたび、みなさまのお知り合いの方が当校へ入学される場合、紹介割引(入学金免除)を適用させていただくことになりました。お知り合いの方が入学申請される時に、みなさまの"紹介状" (メールもOK)を付けてください。いっしょにKJLSファミリーを広げて行きましょう!