In small classes that emphasize communication, students will receive a balanced education of the four skills: reading, writing, listening and speaking.
For the advanced levels there is an "Advanced Business Class", for intermediate there is the "Intermediate Culture and Art Class" using the regional characteristics of Kyoto. Let's learn Japanese while studying the country's business manners and culture.
・Beginner to advanced, study Japanese with Kyoto as your campus.
・You will have real-world experience.
In the intermediate level, you will improve your Japanese language skills while studying the culture itself, and in the advanced level you will study the culture behind the business. These are unique programs offered by the Kyoto Language School.
Beginner Level ★

FeatureGet plenty of chances to use your grammar and vocabulary during special designated activities and tasks.

JLPTN4~N5 Level

Intermediate Level ★★

FeatureChances to learn Japanese culture through lectures and experiences from outside experts.

JLPTN2~N3 Level

Advanced Level ★★★

FeatureAmple opportunities to learn Business Japanese by visiting companies and lectures from guest speakers.

JLPTN1~N2 Level
Level Summary
Beginner Level

There are many opportunities to use the learned sentence patterns.

To really be able to use the language, there will be assignments with various people on and off campus. Through these practical activities we will help you acquire basic Japanese language skills. The class has a flexible schedule, taking the students' goals and language skills into consideration.

・JLPT N4~N5 Level 
Sample Activities
Real-world situations to practice your Japanese. Get confident using Japanese in various situations.
Ordering at a restaurant.
Having conversations with invited university students.
Visiting the Nishiki Market to learn more about Japanese food culture such as Kyoto vegetables and Kyoto cuisine.
Learning how to explain the process and taste of making traditional Japanese confectionery during workshops.
Go to the kanji museum and deepen your understanding of kanji.
Making a map of the area surrounding the school and connecting with the neighborhood.
Intermediate Level

Intermediate Class = Intermediate Culture and Art Class

In the Intermediate level you will master grammar, vocabulary and Japanese expressions as well as reading essays, novels, etc. The goal of this course is to deepen your understanding of the culture behind the Japanese language through lectures and assignments from external experts.

・JLPT N2~N3 Level 
Sample Activities
Activities focusing on explaining topics logically and verbally and stating your opinion.
Architecture: lectures and excursions by architects on how to view Japanese architecture
Dyeing: lecture on the dyeing process by a professional and a kimono session.
Ikebana, the art of flower arrangement: lecture and workshop by an experienced teacher
Manga: lecture and workshop on the art of Japanese comics by manga researchers.
Sake: lecture about sake and food culture, combined with a tour in a sake company.
Furoshiki, Japanese wrapping cloth: lecture and workshop about the traditional culture and usage by a furoshiki company.
Before or after each workshop there will be an assignment. These assignments will be graded by external experts.
Advanced Level

Advanced Class = Advanced Business Class

The Business Class aims to improve Japanese language ability through the study of three topics: extensive Japanese language skills, business Japanese and subjects related to Japanese culture and history. During the Business Japanese courses, we will visit businesses in the Kyoto area to study their business culture and manners.

・JLPT N1~N2 Level 
Registered as "Nisshinkyo business-compliant Japanese program" created by the Japanese Association for the Promotion of Japanese Education.
Sample Activities
Activities to acquire Japanese skills that can be used in business situations.
Visiting Japanese business such as Horiba Ltd., Murata Manufacturing Co. Ltd. and Kyocera Corporation. We will learn about their business and corporate culture through communication with employees.
We invite guest speakers from businesses and corporations to the school.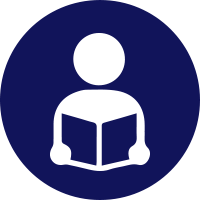 SUMMER INTENSIVE COURSE
This course is intended for those who wish to study during the summer holidays.
You will study Japanese intensively for 20 lessons, 5 days per week.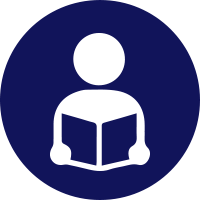 SPECIAL COURSE
(Private Lesson)
This is a private lesson course where you can decide the time and day.
We match the class and teaching materials to the purpose of the student, making this an effective course.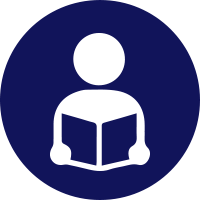 E - COURSE
This is a course intended for foreigners living in Japan who did not come for the purpose of studying Japanese. Ideal for people on a working visa, on a working holiday, etc.